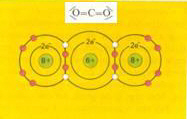 electronic structure of carbon dioxyde.
There are real polar bonds,
but in the total molecule
the charges do annule each other.
There is no dipole molecule.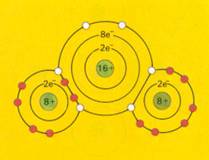 electronic structure of sulphur dioxyde.
This molecule is non symmetric
and the two polar bonds between S and O
result in a dipole molecule.